Hanna 2 / Amazon Prime
10/10/19
London, Paris, Dunkirk and Barcelona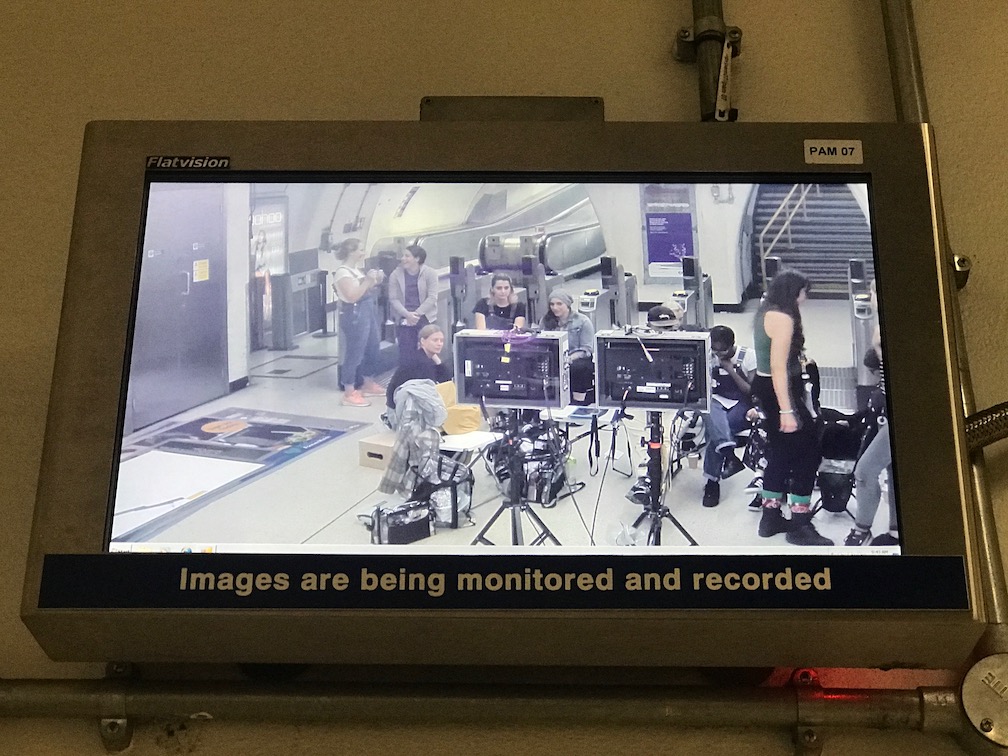 This is the second series of the Amazon Prime show starring Esme Creed-Miles. The first series was originally filmed in Eastern Europe this series came to the UK to shoot as much as we can with visits to Paris and Barcelona. Barcelona will feature in the last two episodes, the 6 previous episodes where shot on London and Paris but the closing of this section before we find Hanna in Barcelona needed an exciting end.
David Farr, creator and writer, wanted to have an exciting chase through London featuring the tube. I knew we could film on the tube not a problem, but a three person assassination on the platform and in a traveling tube train. Difficult if not near impossible, watch the James Bond sequence in Skyfall where he is chasing Javier Bardem no guns!
So I put this request to the filming authorities, something like this hasn't been filmed before or not for at least a longtime, we waited a few weeks with no reply. Finally after some reassurances we where cleared to film the scripted sequence, the close station under Charring Cross was offered but the train ride in and out is very shoot - just the length of the train, we really wanted a ride between stations. The Waterloo and City line was offered, with its two stations and a four minute train ride between them. After a bit of negotiation we had a whole weekend in the station, two trains and permission to shoot fake weaponry in the tube.
A job well done and I hope the final edited scene works as well as we expect, we will have to wait until 3 July for its release.