Hanna 2 / Amazon Prime
10/10/19
London, Paris, Dunkirk and Barcelona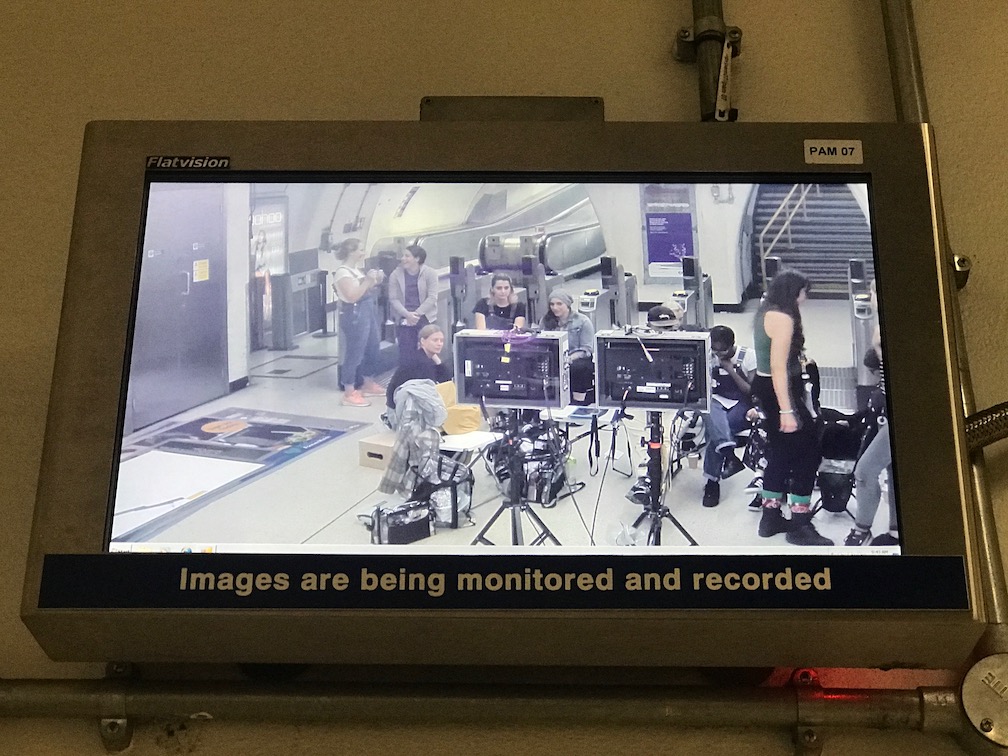 This is the second series of the Amazon Prime show starring Esme Creed-Miles. The first series was originally filmed in Eastern Europe this series came to the UK to shoot as much as we can with visits to Paris and Barcelona. Barcelona will feature in the last two episodes, the 6 previous episodes where shot on London and Paris but the closing of this section before we find Hanna in Barcelona needed an exciting end.
David Farr, creator and writer, wanted to have an exciting chase through London featuring the tube. I knew we could film on the tube not a problem, but a three person assassination on the platform and in a traveling tube train. Difficult if not near impossible, watch the James Bond sequence in Skyfall where he is chasing Javier Bardem no guns!
So I put this request to the filming authorities, something like this hasn't been filmed before or not for at least a longtime, we waited a few weeks with no reply. Finally after some reassurances we where cleared to film the scripted sequence, the close station under Charring Cross was offered but the train ride in and out is very shoot - just the length of the train, we really wanted a ride between stations. The Waterloo and City line was offered, with its two stations and a four minute train ride between them. After a bit of negotiation we had a whole weekend in the station, two trains and permission to shoot fake weaponry in the tube.
A job well done and I hope the final edited scene works as well as we expect, we will have to wait until 3 July for its release.
Misbehaviour / Left Bank Films
19/01/19
Various London Locations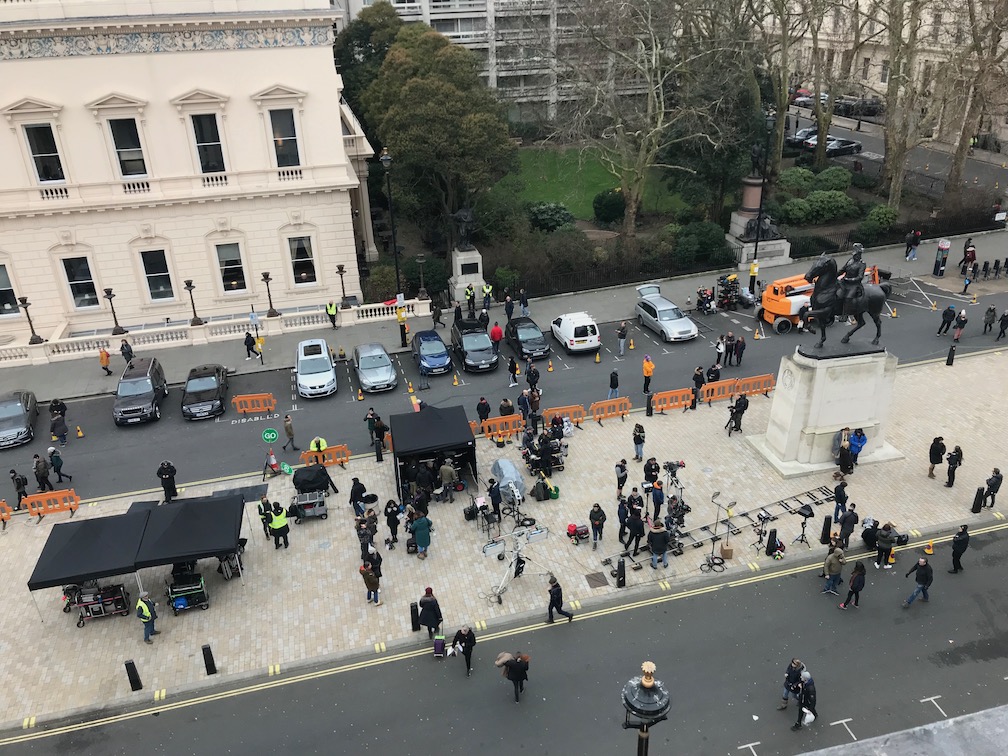 Misbehaviour is a film set in 1970. Based on the true story of a women's liberation group storming the 1970 Miss World Contest which was taking place the Royal Albert Hall.
Ideally we wanted to film at the RAH but on further investigation we discovered some huge problems…. Firstly we could only aver get one day inside the hall due to the building being very busy throughout the year and second the exterior was about to be scaffolded for a long restoration project. So where to hold our recreation of the event!
We where planning on filming in January 2019 and all central London theatres where still in either Panto season or starting the new year with new productions, again we could perhaps get 1 day at a theatre. So I had to look further afield checking all the London suburban theatres and one did finally come up, New Wimbolden Theatre who where having a 2 week break after the Pantones had finished. We could get one week here but the exteriors didn't look like we where in Central London. So, back to scouting for usable exteriors - again all theatres where busy so I had to look for likely candidates who wouldn't mind a weekend hire. We finally settled on an old favourite of mine the Athenaeum Club which for 48 hours was turned into the Princess Theatre.
The Secret Garden / Hayday Films
16/07/18
Pinewood Studios, North Yorkshire, Wales, Cornwall and Dorset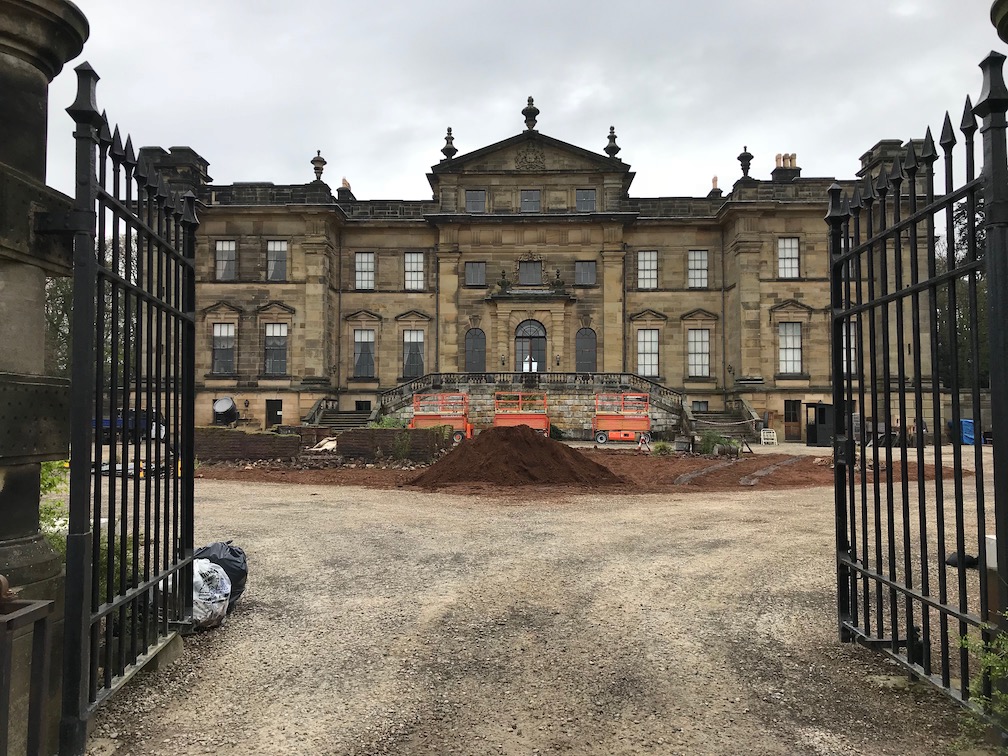 The beginning of 2018 started with the 'Beast from the East' falling snow and freezing temperatures would this be the best year to shoot a movie in gardens?!
I can clearly remember returning from one of our scouting trips driving along the M4 in falling snow and wondering if we would ever be able to build a schedule around gardens which could be severally damaged by these freezing temperatures and heavy snowfall. Would they be at their best when we wanted them to be to fit with the shooting schedule with the added 'never' of children and animals to contend with?
We had a schedule which started in Yorkshire to try and get the moors at their most barren progressing across the UK arriving at the 8 different gardens in time for them to be at their best. Each head gardener supplied us with a date when they expected the garden to be at its best but all had a caveat….. it all depended on the weather. We had long range forecasts but nothing could prepare us for the arrival of an Indian summer in the same year as the closest weather we have had for a decade. North Wales on one particular day hit a high of 90 Fahrenheit - the hottest temperature in the whole of the UK and our location was 10 miles away, we roasted in the unit base trailers and the medic ran out of sun tase cream. As we progressed south as a crew of 12 in 40 odd trucks and trailers the weather seemed to be following us, each garden we filmed at was at its best. Our last day was in Dorset after 15 days on the road with no rain, our scene was set in India and by waiting until June we hoped for the highest sun and hottest looking day but it decided to rain just for a couple of hours but it was a welcome respite from the heat.
The Secret Garden was due to be released in April of this year but it is now rescheduled for August 2020….. we are all still waiting to see if the film look as amazing as we all hope.
Red Joan / Trademark Films
12/12/17
Cambridge, London and Farnborough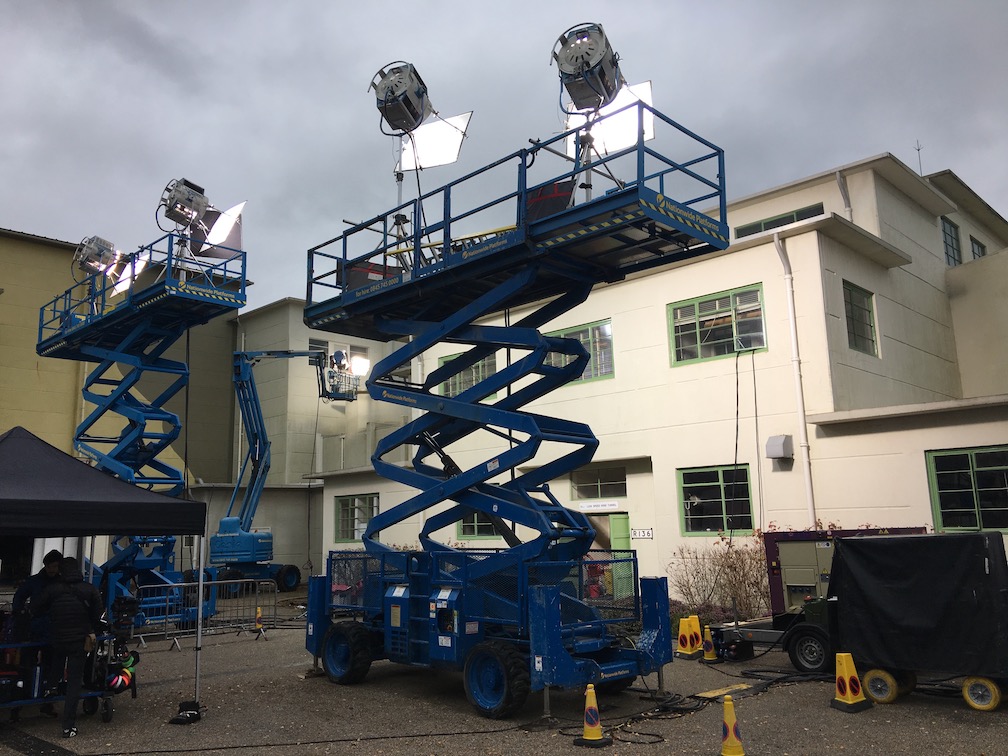 Red Joan is based on a book of the same name, it tells of a true story about the infiltration of a Russian spy into the British Nuclear Weapon Development. The spy was only uncovered in the 1990's when she was in her nineties.

I only had 6 weeks prep with a 6 week shoot just before Christmas 2017. The film was set in Cambridge in the 1940's with some scenes in Canada. Our first problem was how to get the characters to Canada. It was the 1940's when a group of scientists and our spy went to see the production of the nuclear fuel, they sailed from the UK in a liner guarded by British war ships. But there are no period liners left, apart from the Queen Mary in Long Beach, so we had to change this ship to a British war ship, we looked at the HMS Belfast but settled on the easier venue of Chatham Historic Docks. Then this group of scientists needed to be seen in a nuclear reactor building! This type of building just does not exist anymore and even if it did then it would be incredibly unsafe, so we had to improvise, scouting for large 1940's scientific buildings in the UK finally settling on a set interiors at Farnborough Historic Wind Tunnels.

I really enjoyed this shoot, the story is fascinating and the chance to scout and film a second world war story was exciting. When it comes out i think it will be an informative film.