Taboo / Hardy, Baker & Son
24/01/16
Tilbury and London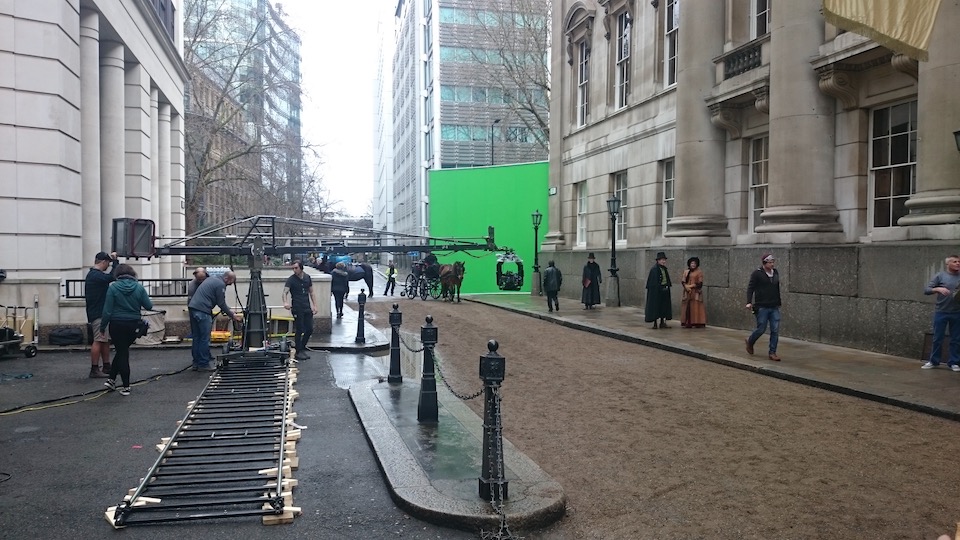 How to recreate 18 Century London in the 21 Century? Not only did we need the Georgian look, but the dirty underbelly of this world, docks, hovels and mud!

We first required a site to construct the boat building yard James Delaney inherits, these types of riverside buildings now don't exist in London nor anywhere else. So we needed a controllable site with water and permission to build a small working village which turned out to be Tilbury Fort. Hired for 4 months from English Heritage we turned the site into a 18 Century boat building yard by constructing 14 houses, a London street, two drinking dens and a brothel. A static ship was built in the moat and was refitted twice to act as two different ships, there was already a bridge there but condemned by the structural engineers so the construction department had to strengthen it enough for a funeral cortege. Tilbury Fort served for 5 weeks within a 24 week shoot, so there was plenty more locations to find.

I scouted throughout London and the home counties, collecting up all suitable period locations until I had a database from which the designer could choose to make up the character's worlds from royal London for the Prince Regent to Newgate prison. Anything was considered and the schedule sometimes had to change to accommodate the location, especially when we needed a whole weekend in a Guild Hall to film the required scenes. Taboo is different from many period productions as the story we told was from the perspective of someone living at the lower end of the social scale and may of the types of buildings we needed just don't exist anymore.