Misbehaviour / Left Bank Films
19/01/19
Various London Locations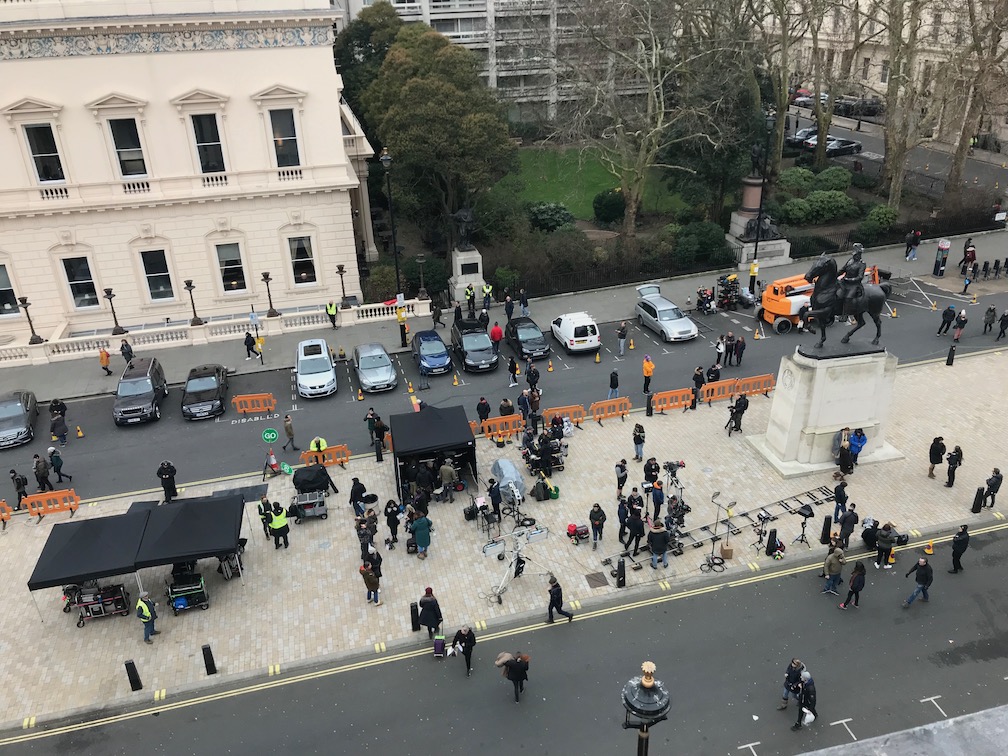 Misbehaviour is a film set in 1970. Based on the true story of a women's liberation group storming the 1970 Miss World Contest which was taking place the Royal Albert Hall.
Ideally we wanted to film at the RAH but on further investigation we discovered some huge problems…. Firstly we could only aver get one day inside the hall due to the building being very busy throughout the year and second the exterior was about to be scaffolded for a long restoration project. So where to hold our recreation of the event!
We where planning on filming in January 2019 and all central London theatres where still in either Panto season or starting the new year with new productions, again we could perhaps get 1 day at a theatre. So I had to look further afield checking all the London suburban theatres and one did finally come up, New Wimbolden Theatre who where having a 2 week break after the Pantones had finished. We could get one week here but the exteriors didn't look like we where in Central London. So, back to scouting for usable exteriors - again all theatres where busy so I had to look for likely candidates who wouldn't mind a weekend hire. We finally settled on an old favourite of mine the Athenaeum Club which for 48 hours was turned into the Princess Theatre.