13/08/04 21:41
The Seven Sisters, Eastbourne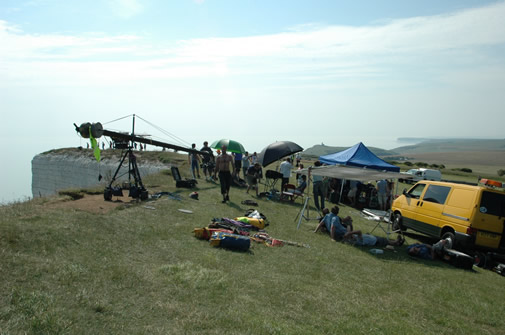 Filming on the edge of 100ft cliffs was a fun adventure..... Little Britain's Matt Lucas and David Walliams wanted a dramatic end to the career of Lou (the wheelchair bound character). Eastbourne Council is not that keen to film scenes where someone is seen falling off the cliffs but as Little Britain is so far removed from reality and the 'fall' was not shown we where allowed to film here.

A 30ft Jimmy Jib on the cliff edge made for some interesting shots. As you can see a wonderfully sunny and warm day, if I remember correctly it was our last day of filming this series.

There where plenty of other interesting demands on locations by Little Britain, try asking a church if we can film a breast feeding grown man sketch!